Avsana Labs is a biotechnology startup and spin-out company from the University of Texas at Dallas (UTD) that seeks to improve viral diagnostic testing using a cutting edge digital nanobubble methodology. We aim to follow an accelerated path in bringing the technology to market, in collaboration with UTD and the University of Texas Southwestern Medical School (UTSW).
Avsana intends to enable a significant societal benefit by helping to mitigate the spread of contagious viral infections, while ultimately helping to reduce the loss of life caused by both current and future pandemics. The intention is to develop a significantly improved test, in terms of speed, accuracy, and cost-effectiveness, for both existing and future viruses.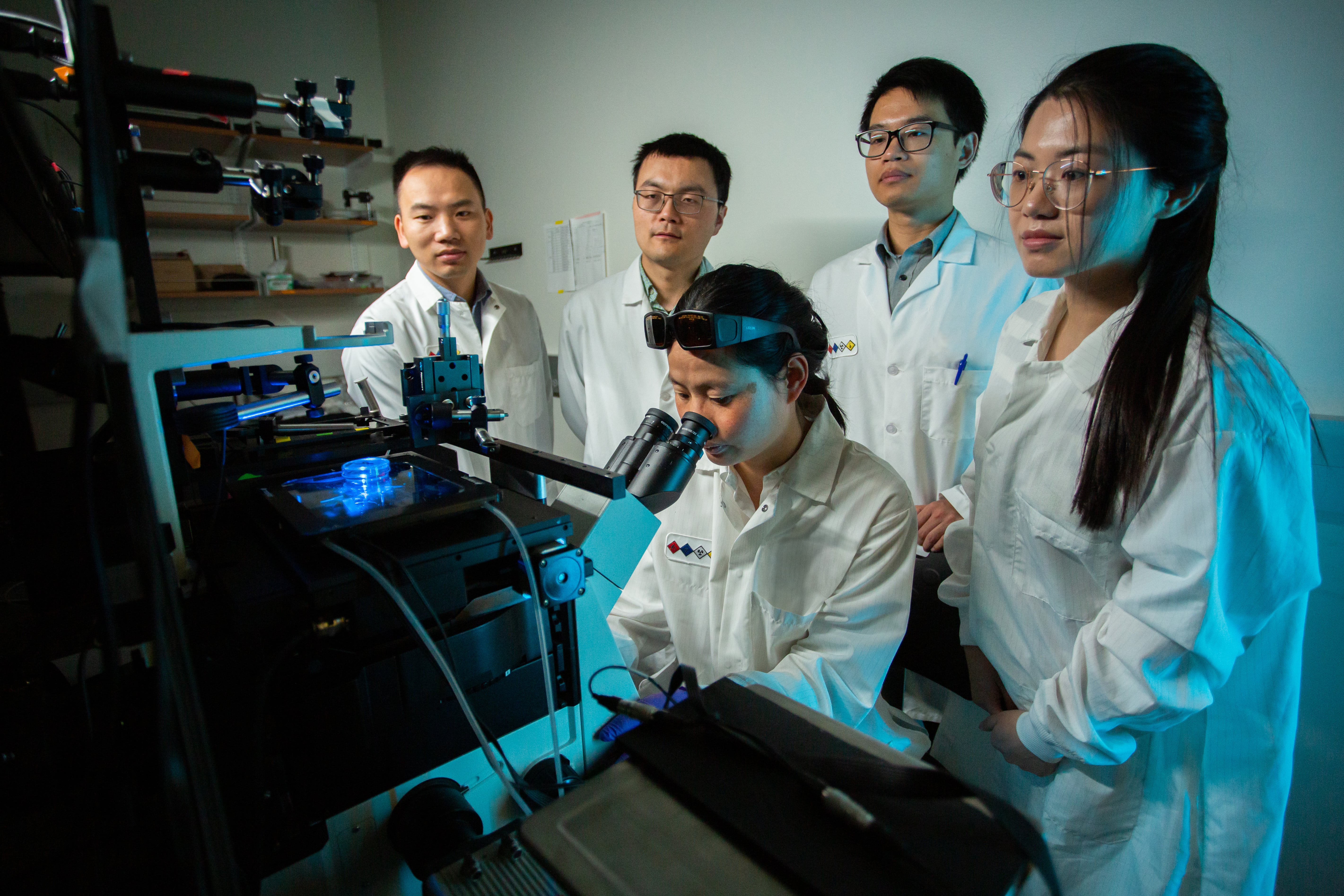 Avsana's team includes experienced business executives and entrepreneurs, as well as researchers and technologists with experience in functional nanoparticle development, clinical studies, advance technologies for pathogen detection, and data analysis.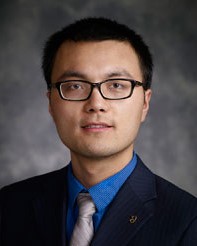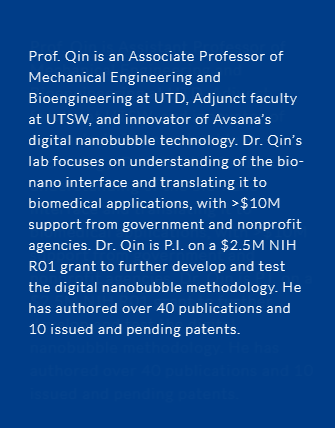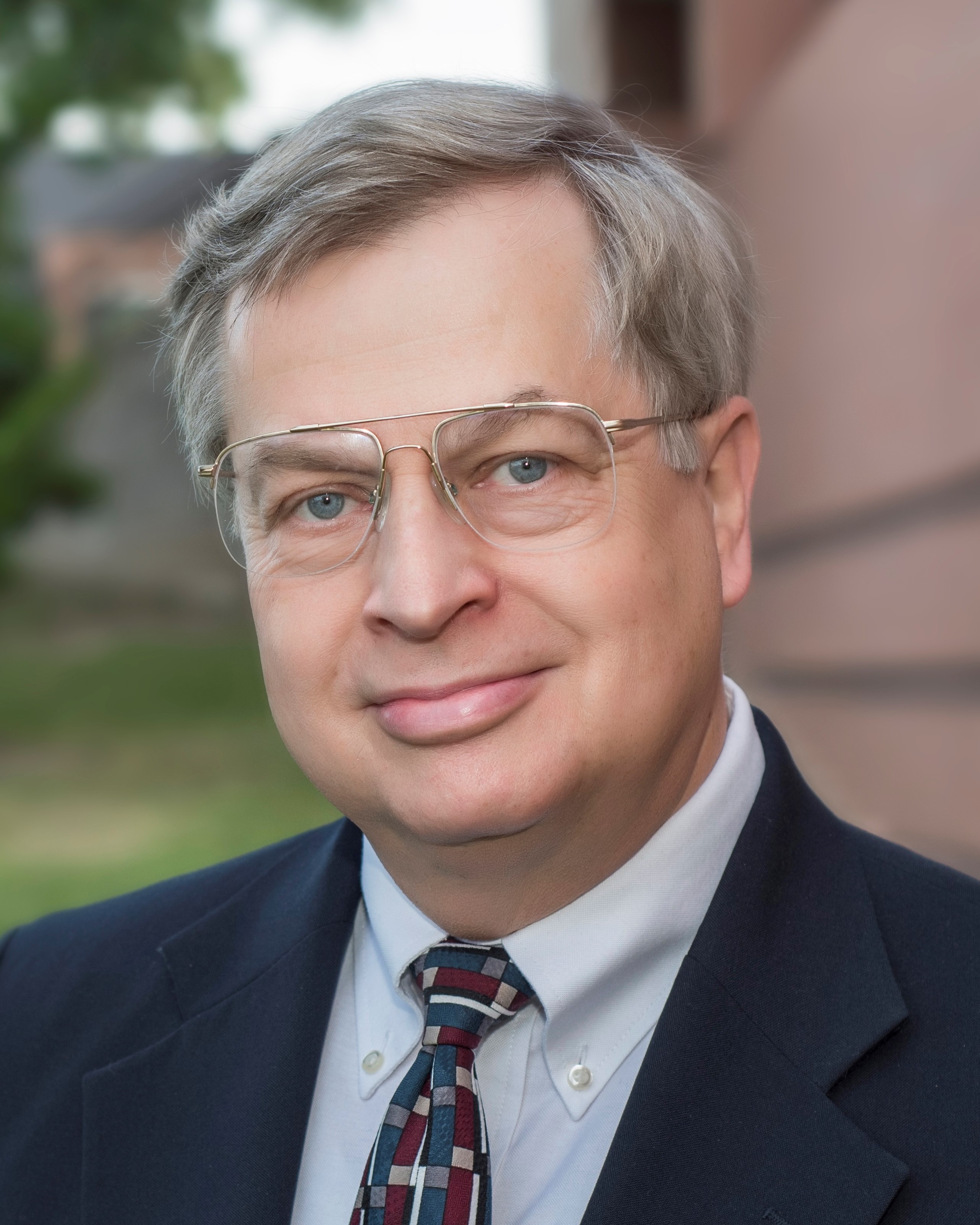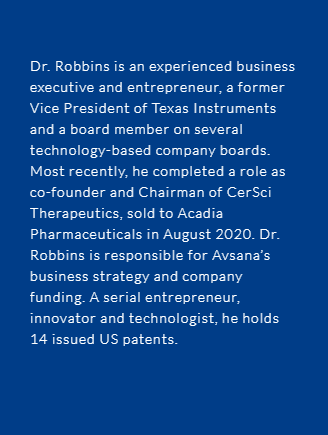 Co-Founder and Chairman, Board of Directors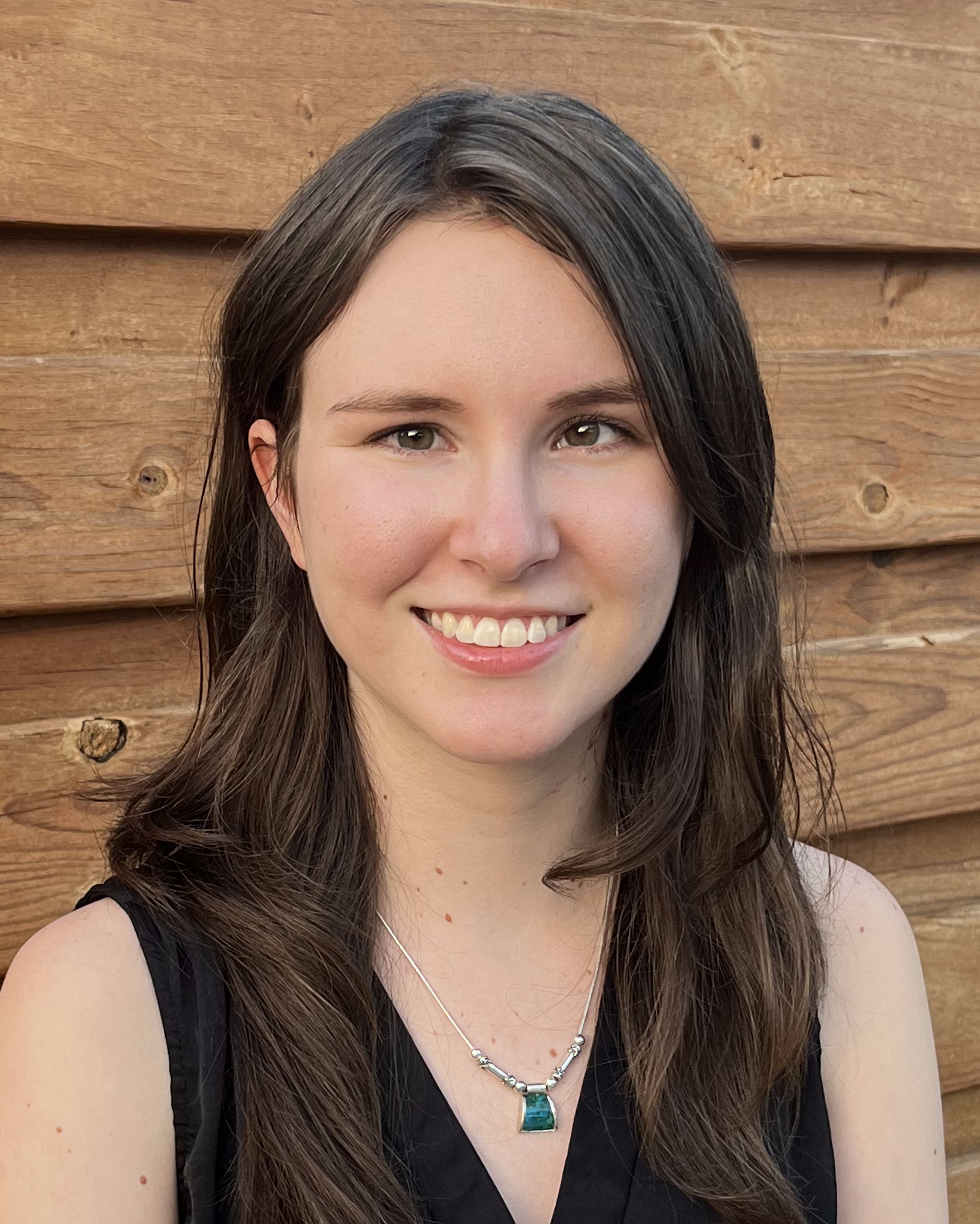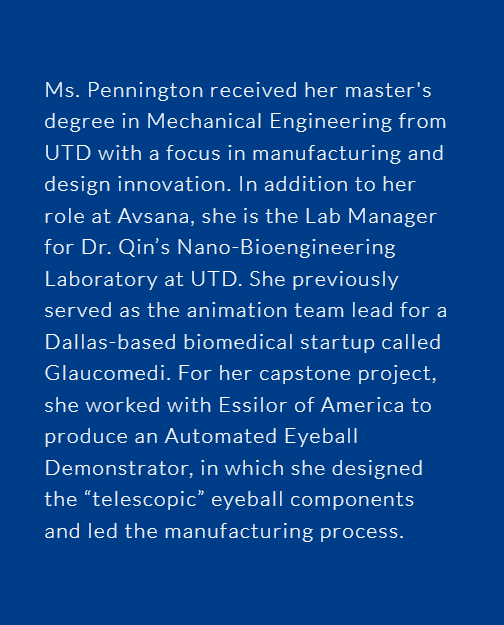 Co-Founder and VP Operations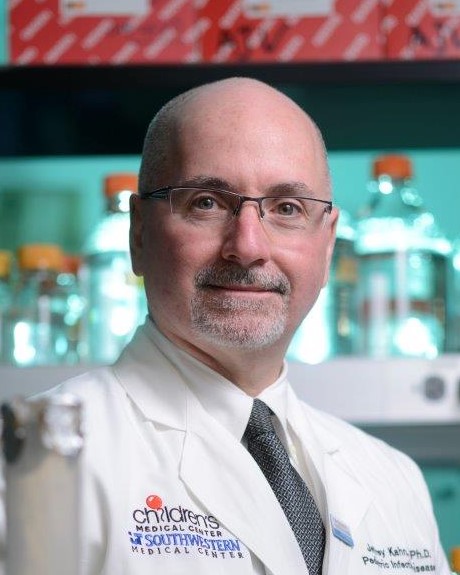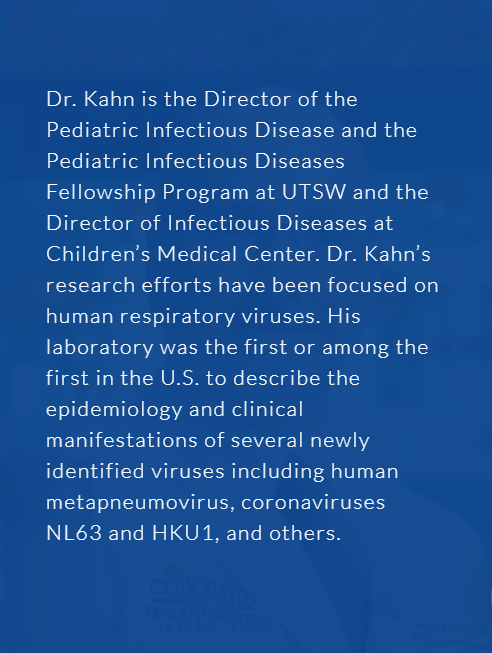 Chief Medical Officer and Chair, Scientific Advisory Board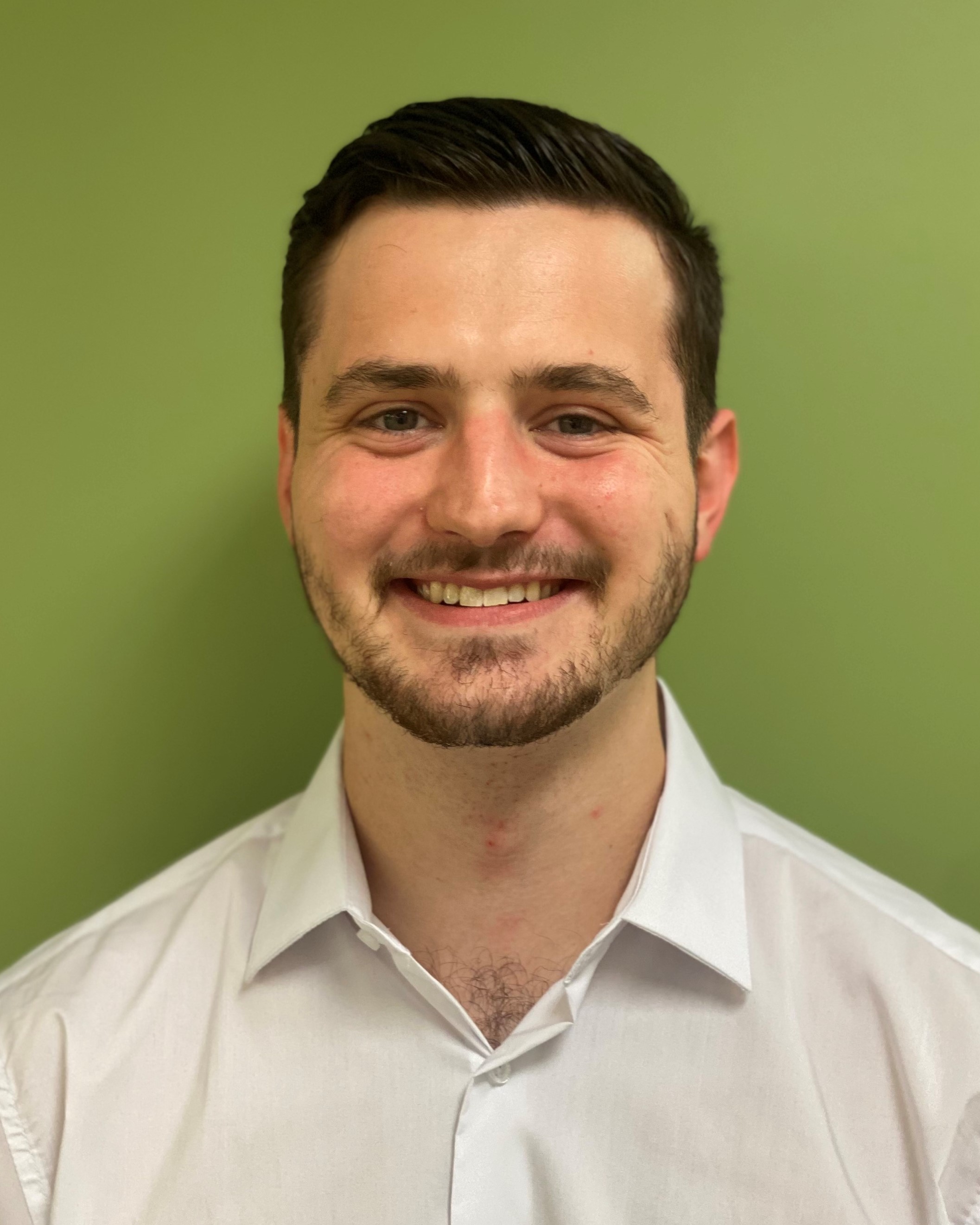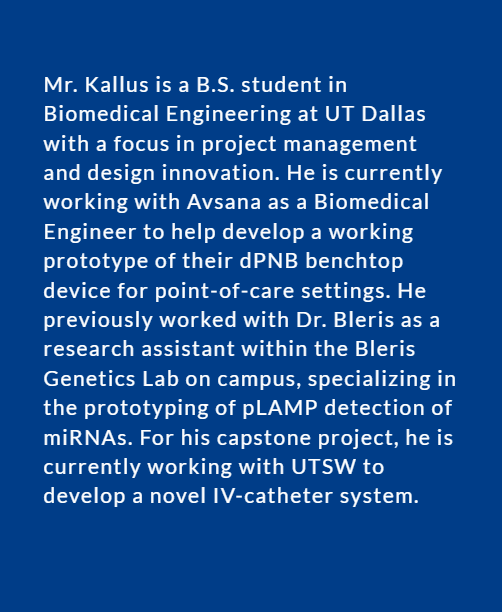 Austin Kallus, BS Student